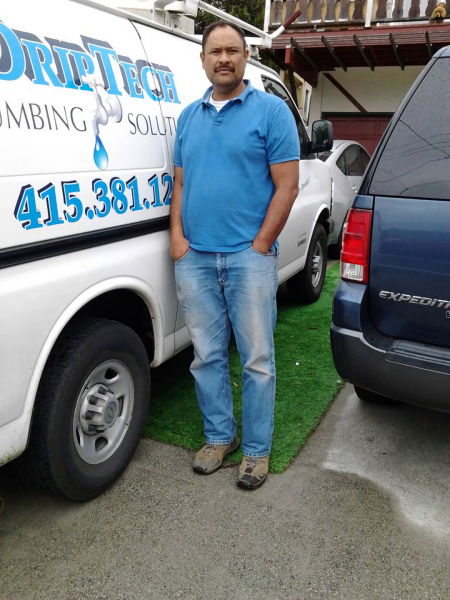 I have been a plumber since 1999 working for various companies throughout San Francisco and Marin Counties. Driptech was founded in 2007. We are a family-oriented company. We feel no job is too large or too small to justify our 100% effort and your satisfaction.
I may be one of the biggest plumbers you will ever see yet I can squeeze myself inside the kitchen sink, cabinets and crawl spaces. I am always friendly and full of smiles. My customers appreciate my personality and my knowledge of what I do.
Thank you.
―Lemeki Salusalu
We're closer than you might expect. If you have questions about a problem or a job for us, feel free to give us a call at any time and get service as soon as the same day.
We are based in Novato and serve all of Marin county along with San Francisco.
We offer many ways to be more environmentally conscious:
Low flow fixtures
Free water saving inspection (water meter, crawl space, and fixtures)
Grey water storage for gardening
You can also save money with rebates from the Marin Municipal Water District.
Yes. Please reach out to us directly for information.
No job is too big or too small!